Put that fork down and go outside:
Being overweight in midlife has been linked to greater risk of developing Alzheimer's disease or dementia, and a new study shows that brain changes in obese people mirror some of those with Alzheimer's.
Scientists at McGill University in Montreal analyzed brain scans of more than 1,300 people in the first research to directly compare the patterns of brain shrinkage in obese people and in Alzheimer's patients.
The scans revealed similar brain thinning in regions involved in learning, memory and judgment in both groups, according to the report published Tuesday in the Journal of Alzheimer's Disease...
The McGill researchers suspect that obese people, and possibly those who are overweight — a BMI of 25 to 25.9 — might be able to slow cognitive decline if they can get closer to a healthy weight.
It goes for both men and women, btw, though some men online try to present it as a uniquely female problem. While there are more women than men with severe obesity, there are more overweight men than women in the USA:
The percentage of men who are overweight (34.1%) is higher than the percentage of women who are overweight (27.5%).
The percentage of women who have severe obesity (11.5%) is higher than the percentage of men who have severe obesity (6.9%).

And among white people, there are also more men than women who are obese: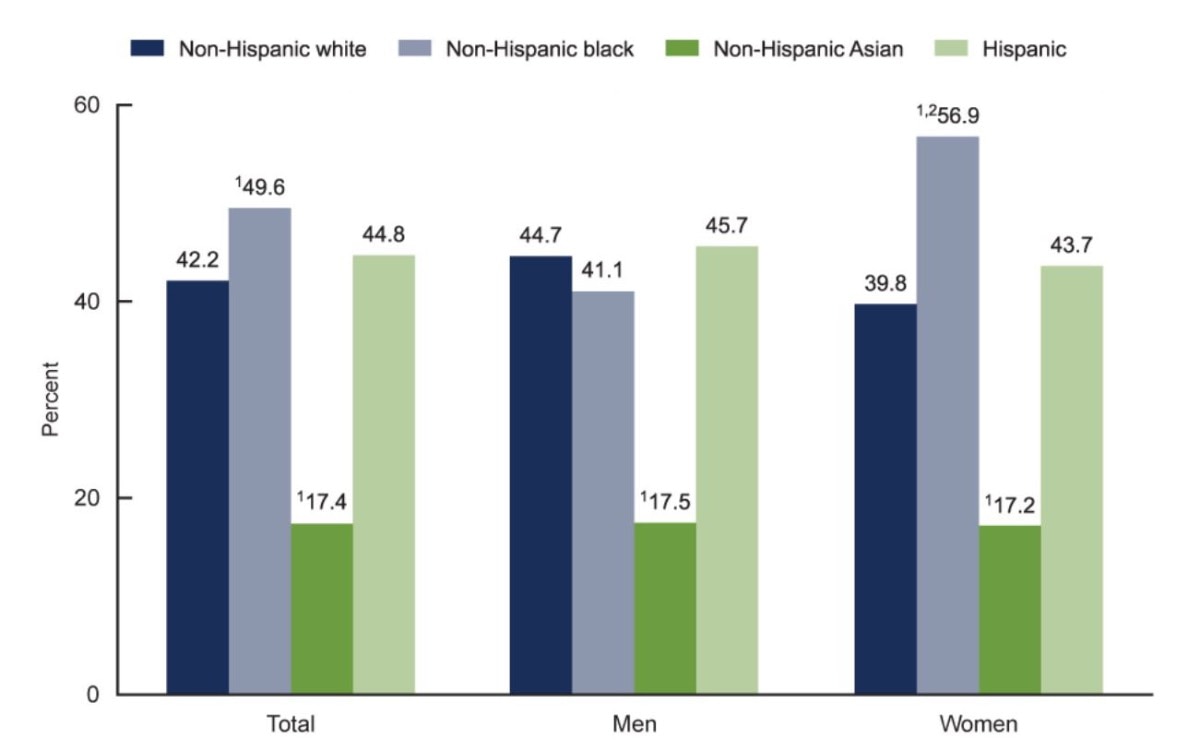 Men will say that while they are turned off by fat women, women don't really care as long as a man is "alpha" but let me tell you that most women like fit men just like most men prefer fit women. Also an alpha man wouldn't get obese, lol:) Now if she is a gold-digger and he is loaded...that's a different story!